Sample Menus
---
Menus that meet your needs and leave a lasting impression.
Local Organic Wedding Buffet
(150 Guests)
---
Passed Appetizers:
Herbed cheese stuffed squash blossom
Basil wrapped shrimp tempura
Roasted sugar tomatoes with house made ricotta puffs
Dinner Buffet
Poached sustainable salmon with cucumber raita
Free range chicken pad thai
Middle eastern chick pea salad with onion and green pea
Flash seared asparagus with lemon soy ginger
Spinach salad with warm cherries and hazelnuts, hazelnut vinaigrette
Shiitake mushroom, caramelized onion potato salad with truffle oil
Lemon Panna Cotta with Blackberry Coulis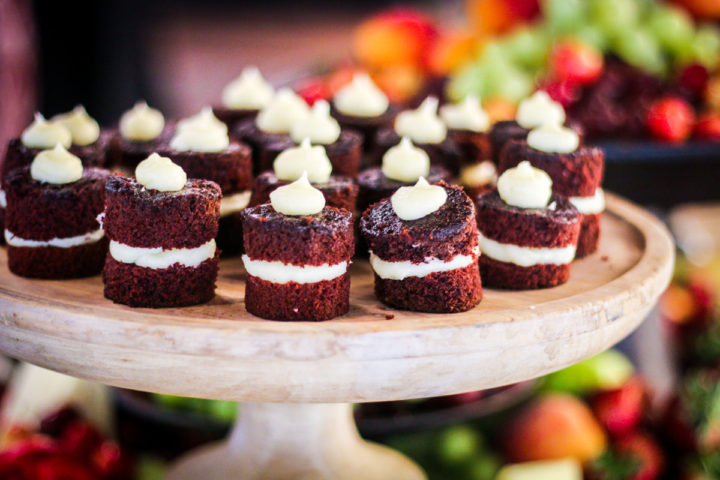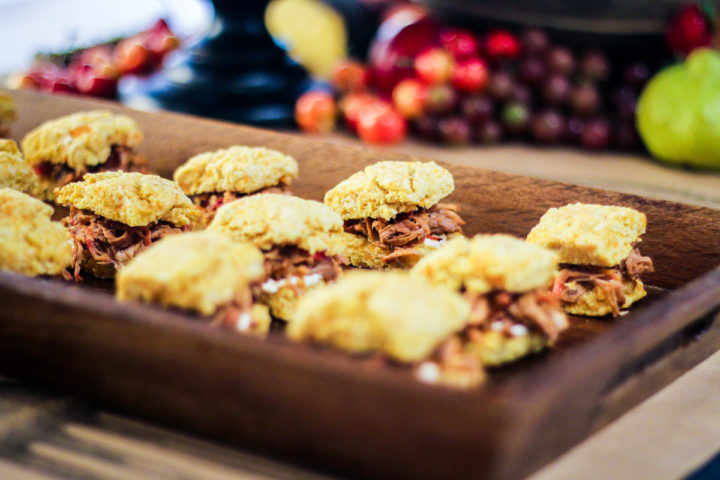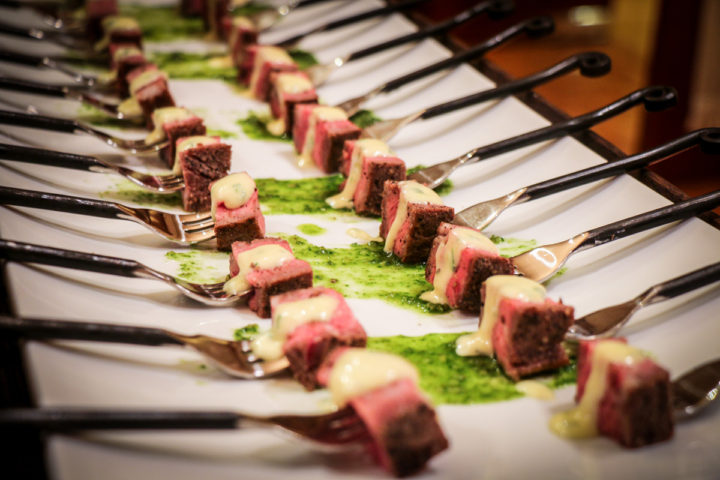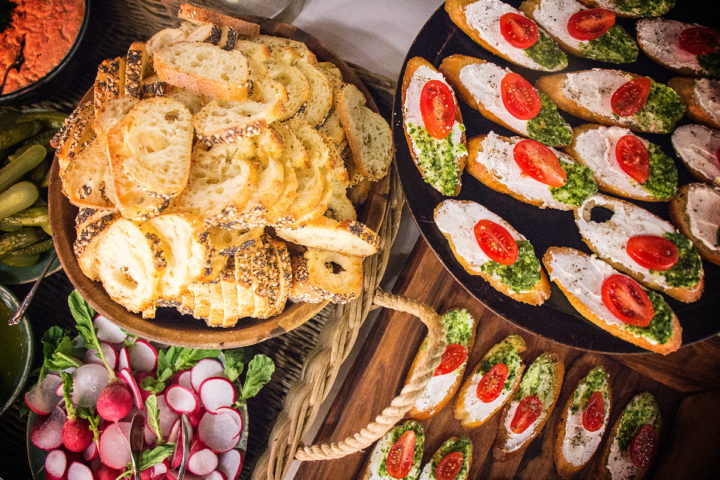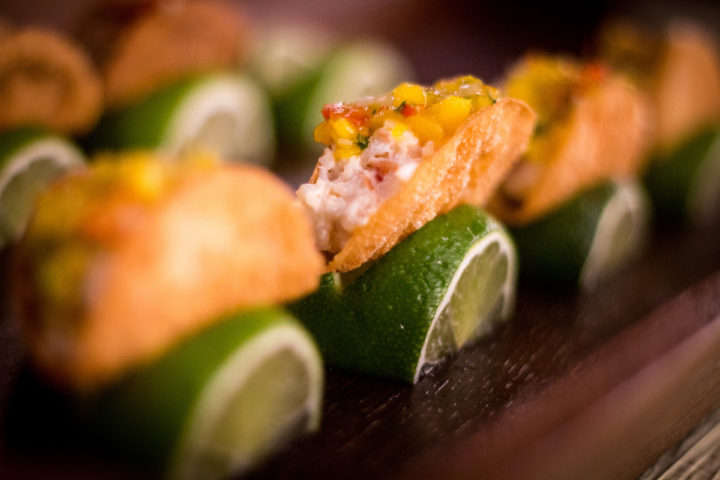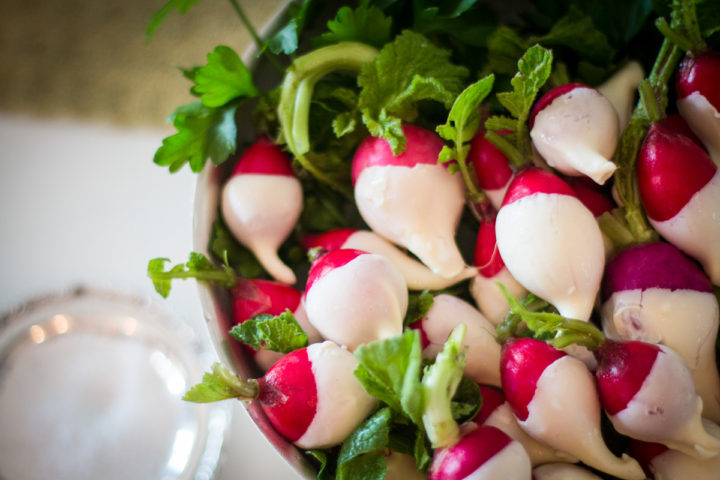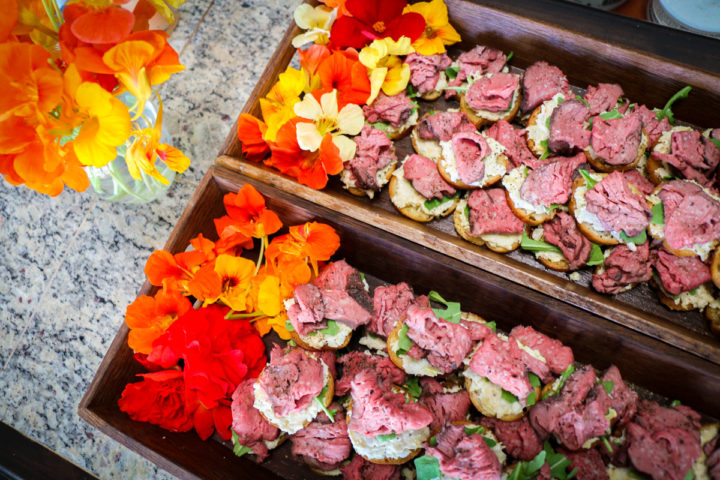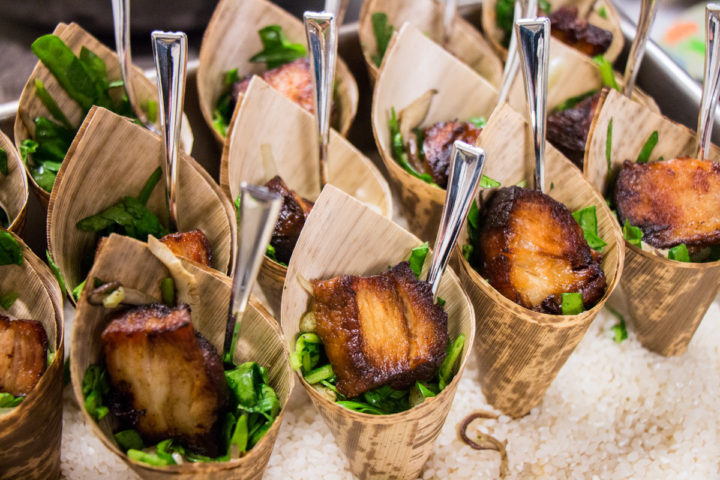 High Country BBQ
(60 guests)
---
Cocktail hour passed appetizers:
Cucumber cups with marinated shrimp gazpacho
Asparagus Comte bruschetta with truffle oil
Dinner buffet:
Short rib sliders with caramelized onion and white cheddar melt
Garlic butter grilled shrimp skewers
Parmesan cornmeal crusted catfish Po' Boys
Tomato and Kalamata olive panzanella
Salt and sugar pickled red radish, daikon, cucumbers, watermelon
Basil peach salad with white balsamic viniagrette
Painters palette passed miniature ice cream cones of pastel sherbet
The table setting was spectacular and the food delicious. We all will have very special memories of this day.
– Charlene
Plated Summer Dinner
(100 Guests)
---
Passed

Butter dipped radishes
Parmesan crusted asparagus

Dinner

Tuna tartare with avocado and citrus soy Vinaigrette
Lavender Glazed Duck Breast with Local Peaches
Cheese plate with fig preserves, grapes, rosemary and garlic nut mix
Ilse flottant – meringue soufflé with crème anglaise
And Many More Options
These are just a few of the many menus Evan Williams Catering has created over the years. We are happy to develop custom menus to meet your needs. Contact us, and we'll get started.